WE ARE FULLY QUALIFIED INSTRUCTORS
ABOUT US AND WHAT WE DO
MEET THE UPPER DECK INSTRUCTORS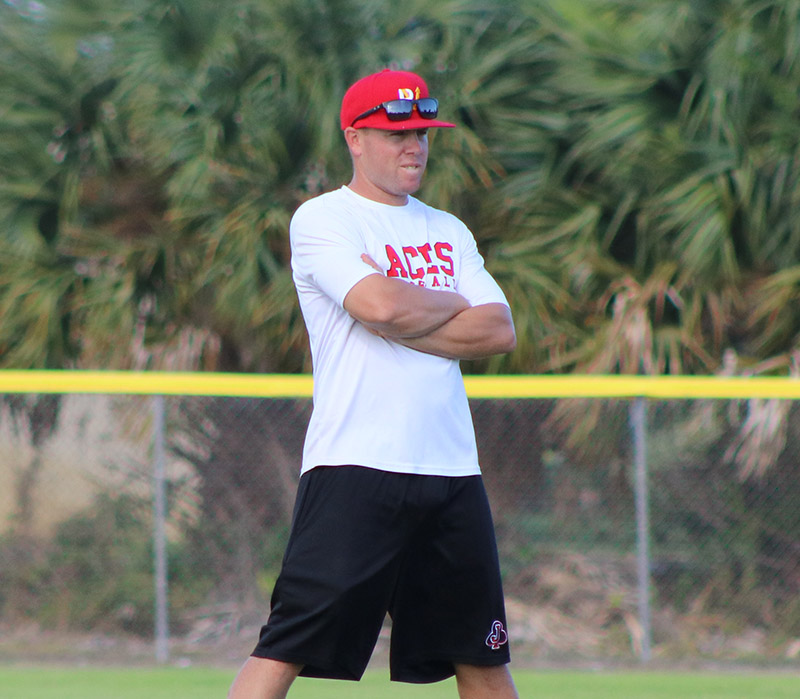 Jason Stidham
Coach
As a player Jason Stidham played at Melbourne High School under Coach Pete Donovan. As a Bulldog Stidham was a two-time Space Coast Player of the Year (2005 and 2006). In 2005 he was FSWA All-State first team and in 2006 FSWA All-State second team. Stidham was selected in the 2006 MLB Draft in the 43rd round with the 1286th overall by the Arizona Diamondbacks.
Out of high school Stidham attended Florida State University in 2007. Stidham made the All-ACC First-Team and earned Louisville Slugger Freshman All-American recognition as well as first-team Freshman All-American accolades. Stidham posted a .366 batting average in his first season with the Seminoles collecting 86 hits, 17 doubles, six home runs and 48 RBIs and was named the ACC and NCBWA National Player of the Week for his performance (.581 batting average) against Georgia Tech to close out the regular season. Stidham started at third base in all 61 games that he saw action, while going a season-high 17 games without committing an error at the hot corner.
In 2008 Stidham was a Brooks Wallace Award Preseason Watch List candidate. His sophomore season he moved from third to second base where he made 62 of his 64 starts. Stidham hit .324 with 82 hits in 255 at-bats, and was one of only three Seminole players to register double-digit home runs finishing the season with 11. Stidham was the top hitter for the Seminoles in the NCAA postseason posting 21 hits and a .477 average in 10 games, while registering at least one hit in nine of 10 games. Stidham started both games of the College World Series and hit a three-run homer in the bottom of the eighth against Stanford erasing a three-run deficit to tie the game at 5-5.
During the 2008 Summer Stidham was selected to play in the premier Cape Cod Summer League. His was a member of the Harwich Mariners that finished in 1st place that Summer. Stidham was named Co-MVP of the Cape Cod Championship Series.
In 2009 Stidham was selected by the St. Louis Cardinals in the eighth round (249th overall) of the 2009 amateur entry Draft. He played three seasons with the Cardinals before ending his career due to injuries.
Stidham has worked for multiple baseball/softball facilities before returning back to his hometown here in Melbourne. His passion is working with youth baseball and softball players. He is the owner of the Upper Deck Sports Facility.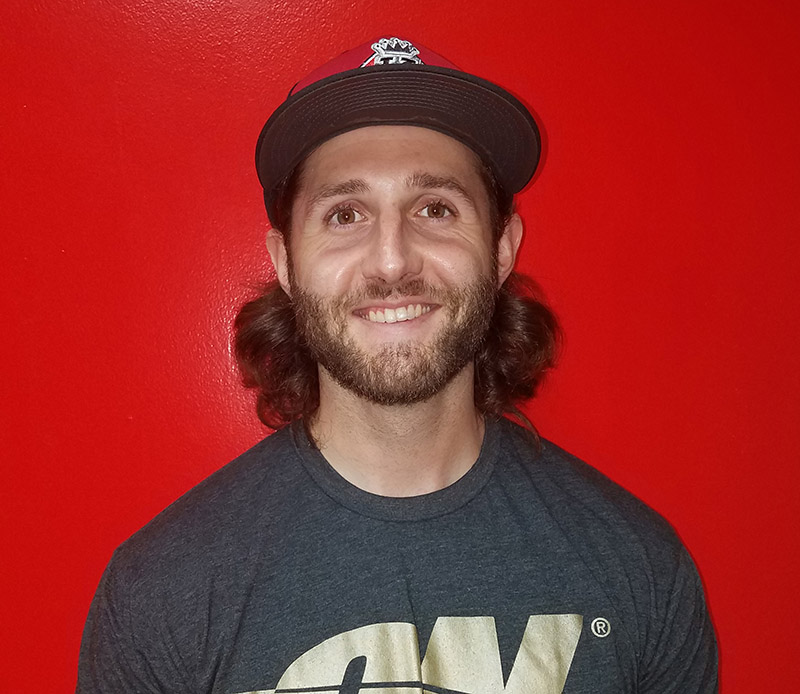 Mike DeVinney
Coach
Mike DeVinney grew up in a small town in Upstate New York where he first fell in love with the game of baseball. His dad was a college baseball player so of course all he wanted to do was follow in his footsteps. Mike grew up playing mainly shortstop and pitcher until he decided to transfer to becoming an outfielder his junior year when the team needed a new center-fielder. Mike then went on to play college baseball where he continued his career as an outfielder and really perfected his defensive and offensive abilities through great coaching. Mike was named league MVP of his 16U travel team while batting over .500, made the Patroon Conference All-Star team his Senior year of high school, was the Senior captain at North Carolina Wesleyan, and was also named to the 2013 USA South All-Academic team.
During Mike's college baseball career he found his real passion in strength and conditioning. He learned from experience the impact that getting stronger in the weight room had on his ability to hit the ball further and throw the ball harder. Mike ended up getting his Bachelor's Degree in exercise science at North Carolina Wesleyan College and then continued on and got his Master's Degree in sport and exercise science at the University of Central Florida. While at UCF, Mike worked as an intern strength and conditioning coach for the school working with some of the best athletes in the nation. He since has become a Certified Strength and Conditioning Specialist and has found his passion for helping athletes become bigger and stronger through the most up to date scientific training techniques.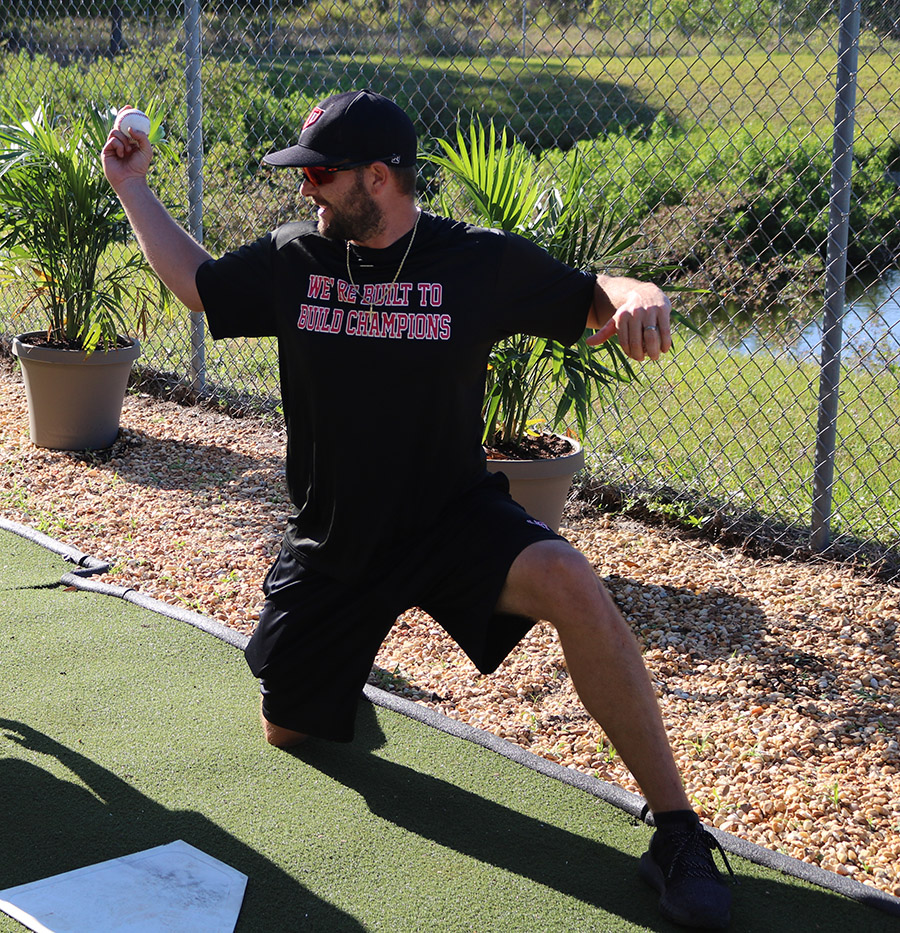 Chris Heston
Coach/Pitching Instructor
Chris Heston graduated from Bayside High School in Palm Bay, Florida. He played college baseball for two years at Seminole Community College. He was drafted by the Minnesota Twins in the 47th round of the 2007 Major League Baseball Draft but did not sign with the team. In 2008 the Washington Nationals drafted Heston in the 29th round, but he again did not sign and attended East Carolina University. He was then drafted a third time, by the San Francisco Giants in the 12th round in 2009, and signed.
Heston made his Major League debut with the San Francisco Giants on September 13, 2014, in the ninth inning against the Los Angeles Dodgers where he pitched a scoreless inning. He eventually appeared in three games, including one start, and pitched five and one-third innings with a 5.06 ERA. The Giants clinched a wild card spot with an 88–74 record and eventually won the 2014 World Series, their third championship in five seasons. Heston did not participate in any postseason activity but received his first championship ring for his regular season contributions.
Heston was slated to start the 2015 season in AAA Sacramento, but was called up on April 7 to replace the injured Matt Cain. He got his first MLB win in his second start for the Giants on April 8, 2015, defeating the Arizona Diamondbacks 5–2 and throwing 6 innings. Heston gave up two runs, neither earned, but had five strikeouts gaining the win. On May 12, 2015, Heston pitched a complete game against the Houston Astros, allowing only two hits and one run, with 10 strikeouts and no walks. Heston was the first Giants rookie to throw a complete game with at least 10 strikeouts since Roger Mason on October 4, 1985, and the first Giants rookie with double-digit strikeouts since Tim Lincecum on July 1, 2007.
On June 9, 2015, Heston no-hit the New York Mets 5–0 at Citi Field, becoming the 22nd rookie pitcher since 1900 to throw a no-hitter in a major-league regular-season game. He struck out 11 and walked none; the only 3 runners to reach base were hit by a pitch. Heston closed his no-hitter with three strikeouts in the 9th inning, a feat last accomplished by Sandy Koufax in his perfect game in 1965 against the Chicago Cubs. He also became the first pitcher to no-hit the Mets in a Mets' home game since Pittsburgh's Bob Moose no-hit them at Shea Stadium in 1969. In the same game, Heston logged his first career RBIs with a two-run single. For his efforts, Heston was honored his first career National League Player of the Week Award as well as the key to the city by the mayor of Palm Bay, Florida.
On July 23, 2015, Heston carried a no-hitter into the sixth inning against the San Diego Padres, ultimately allowing only one hit and no runs in 7 1⁄3 innings pitched. The 9–3 victory over the Padres was Heston's 10th win, making him the first Giants rookie to reach 10 wins since Matt Cain in 2006.
Heston is now offering lessons and coaching teams at The Upper Deck Sports Facility. Where he joins his childhood friend Jason Stidham. They both coach the High School teams that showcase during the Fall and Summer seasons.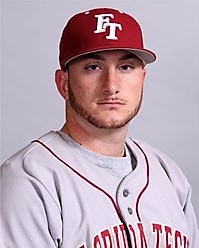 Mike Demma
coach
Coach Mike Demma grew up in Broward County Florida where he was a standout athlete at both high schools he attended. After posting a .487 batting average coupled with a 0.00 ERA in his senior season at Highlands Christian Academy, he was recruited by the Florida Institute of Technology (Florida Tech) in the Fall of 2006.
After proving himself during his freshman season at Florida Tech, Mike was rewarded with a starting role at first base in his sophomore year. That year he played a vital role in the team's first playoff appearance since 1992. During his senior year, Demma batted .370 with 11 home runs, 18 doubles, and 51 RBIs, boosting his team to yet another playoff berth in 2010. That same year was awarded as 1st team all SSC and was also honored as Florida Tech's Male Student Athlete of the year.
Since graduating, Mike has developed an extensive coaching background including one season as an assistant coach at Florida Tech in 2012, and three seasons as an assistant coach at Palm Bay Magnet High School. He has also been conducting private instruction for both softball and baseball for the last 7 years. Coach Demma's expertise includes: Hitting, pitching (baseball only), catching, and all positions in the infield.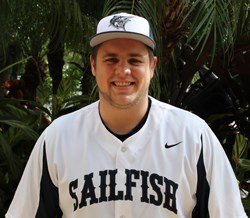 Joel Buchko
Coach
Joel Buchko played collegiately for four years at Cecil College, a Junior College in Maryland, and at Palm Beach Atlantic University, a NCAA Division II program in the Sunshine State Conference. He was the starting catcher of the 2011 Junior College World Series team that finished 5th in the nation. Buchko Received ICAA Player of the year in 2013 while playing at Palm Beach Atlantic. He finished his degree in Early Childhood Education at Millersville University where he was a Student Assistant Coach for 2 years, working with the catchers, 1st basemen and hitters. He has been giving weekly catching and hitting lessons with players aged 6-18 for the last 3 years.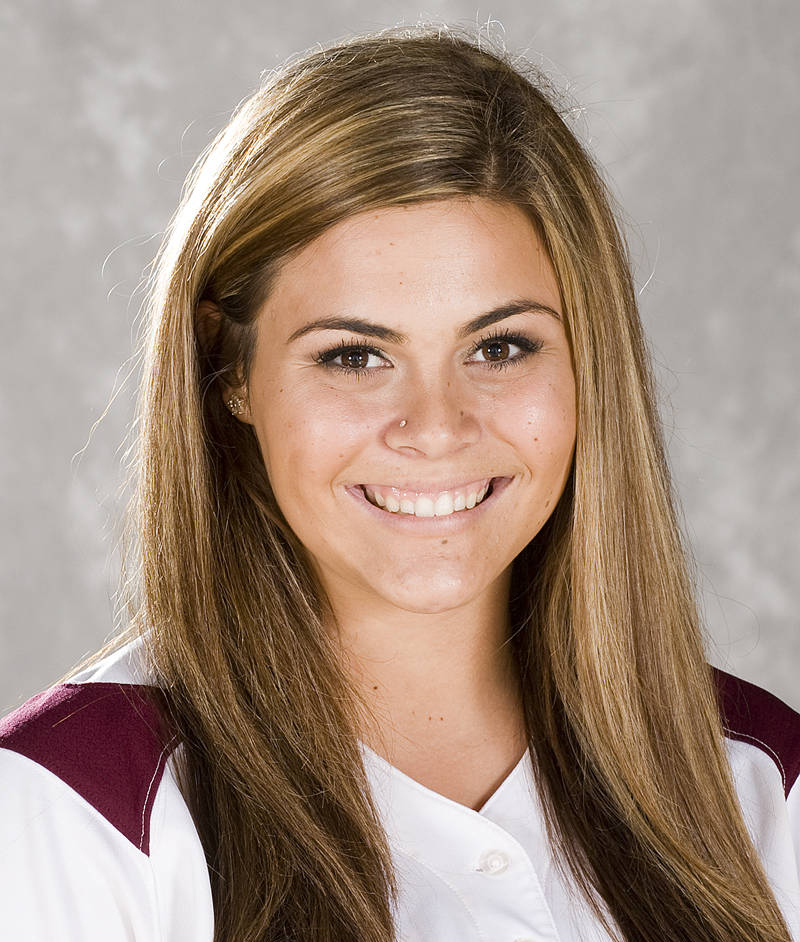 Sarah Ingram
Softball Instructor
Sarah grew up in Sacramento, California and started playing softball at the age of 5. She knew early on that she wanted to play softball at the highest level. She earned a scholarship to Iona College in New Rochelle, New York where she played Division 1 softball for the university.
Sarah was a four-year standout and captain at Iona College, where she posted a 62-42 career record with a 1.77 ERA and 802 strikeouts from 2009-12. She is the program's all-time leader in nearly every pitching category, including wins, strikeouts, complete games (81) and shutouts (26). In addition, she set school records with 241 strikeouts and eight shutouts as a senior.
A four-time All-MAAC selection, including First Team in her final three seasons, Sarah was named the league's Co-Rookie of the Year in 2009 and Pitcher of the Year in 2010 and 2012. She was also twice selected to the NFCA All-Region Second Team.
Sarah led the Gaels to three straight MAAC championships and three consecutive NCAA Regional appearances, earning conference tournament MVP honors in 2010 and 2011 and All-Tournament Team recognition in 2012.
After graduation, Sarah spent the summer of 2012 pitching for Italian softball powerhouse Des Casterta. In 2012, the Des Caserta softball team finished 2nd at the European Cup.