WE ARE FULLY QUALIFIED INSTRUCTORS
ABOUT US AND WHAT WE DO
MEET THE UPPER DECK INSTRUCTORS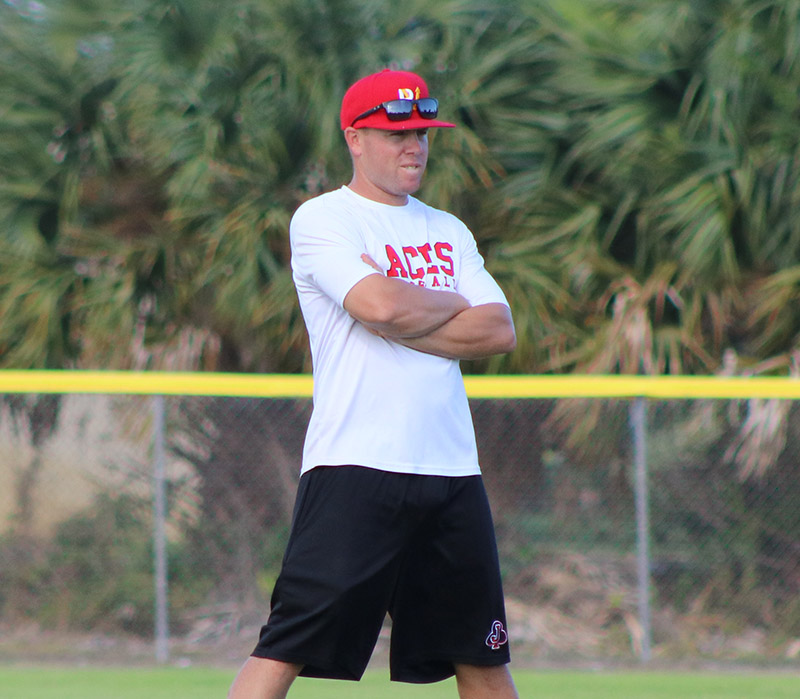 Jason Stidham
Hitting Instructor
As a player Jason Stidham played at Melbourne High School under Coach Pete Donovan. As a Bulldog Stidham was a two-time Space Coast Player of the Year (2005 and 2006). In 2005 he was FSWA All-State first team and in 2006 FSWA All-State second team. Stidham was selected in the 2006 MLB Draft in the 43rd round with the 1286th overall by the Arizona Diamondbacks.
Out of high school Stidham attended Florida State University in 2007. Stidham made the All-ACC First-Team and earned Louisville Slugger Freshman All-American recognition as well as first-team Freshman All-American accolades. Stidham posted a .366 batting average in his first season with the Seminoles collecting 86 hits, 17 doubles, six home runs and 48 RBIs and was named the ACC and NCBWA National Player of the Week for his performance (.581 batting average) against Georgia Tech to close out the regular season. Stidham started at third base in all 61 games that he saw action, while going a season-high 17 games without committing an error at the hot corner.
In 2008 Stidham was a Brooks Wallace Award Preseason Watch List candidate. His sophomore season he moved from third to second base where he made 62 of his 64 starts. Stidham hit .324 with 82 hits in 255 at-bats, and was one of only three Seminole players to register double-digit home runs finishing the season with 11. Stidham was the top hitter for the Seminoles in the NCAA postseason posting 21 hits and a .477 average in 10 games, while registering at least one hit in nine of 10 games. Stidham started both games of the College World Series and hit a three-run homer in the bottom of the eighth against Stanford erasing a three-run deficit to tie the game at 5-5.
During the 2008 Summer Stidham was selected to play in the premier Cape Cod Summer League. His was a member of the Harwich Mariners that finished in 1st place that Summer. Stidham was named Co-MVP of the Cape Cod Championship Series.
In 2009 Stidham was selected by the St. Louis Cardinals in the eighth round (249th overall) of the 2009 amateur entry Draft. He played three seasons with the Cardinals before ending his career due to injuries.
Stidham has worked for multiple baseball/softball facilities before returning back to his hometown here in Melbourne. His passion is working with youth baseball and softball players. He is the owner of the Upper Deck Sports Facility.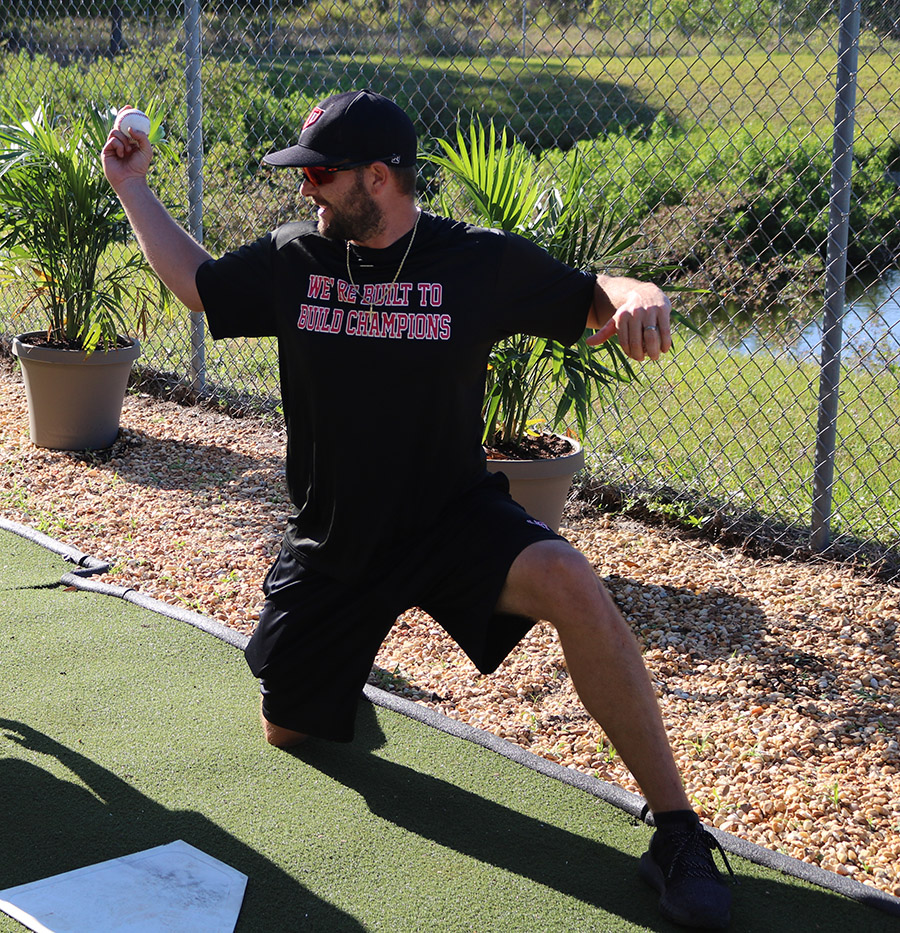 Chris Heston
Pitching Instructor
Chris Heston graduated from Bayside High School in Palm Bay, Florida. He played college baseball for two years at Seminole Community College. He was drafted by the Minnesota Twins in the 47th round of the 2007 Major League Baseball Draft but did not sign with the team. In 2008 the Washington Nationals drafted Heston in the 29th round, but he again did not sign and attended East Carolina University. He was then drafted a third time, by the San Francisco Giants in the 12th round in 2009, and signed.
Heston made his Major League debut with the San Francisco Giants on September 13, 2014, in the ninth inning against the Los Angeles Dodgers where he pitched a scoreless inning. He eventually appeared in three games, including one start, and pitched five and one-third innings with a 5.06 ERA. The Giants clinched a wild card spot with an 88–74 record and eventually won the 2014 World Series, their third championship in five seasons. Heston did not participate in any postseason activity but received his first championship ring for his regular season contributions.
Heston was slated to start the 2015 season in AAA Sacramento, but was called up on April 7 to replace the injured Matt Cain. He got his first MLB win in his second start for the Giants on April 8, 2015, defeating the Arizona Diamondbacks 5–2 and throwing 6 innings. Heston gave up two runs, neither earned, but had five strikeouts gaining the win. On May 12, 2015, Heston pitched a complete game against the Houston Astros, allowing only two hits and one run, with 10 strikeouts and no walks. Heston was the first Giants rookie to throw a complete game with at least 10 strikeouts since Roger Mason on October 4, 1985, and the first Giants rookie with double-digit strikeouts since Tim Lincecum on July 1, 2007.
On June 9, 2015, Heston no-hit the New York Mets 5–0 at Citi Field, becoming the 22nd rookie pitcher since 1900 to throw a no-hitter in a major-league regular-season game. He struck out 11 and walked none; the only 3 runners to reach base were hit by a pitch. Heston closed his no-hitter with three strikeouts in the 9th inning, a feat last accomplished by Sandy Koufax in his perfect game in 1965 against the Chicago Cubs. He also became the first pitcher to no-hit the Mets in a Mets' home game since Pittsburgh's Bob Moose no-hit them at Shea Stadium in 1969. In the same game, Heston logged his first career RBIs with a two-run single. For his efforts, Heston was honored his first career National League Player of the Week Award as well as the key to the city by the mayor of Palm Bay, Florida.
On July 23, 2015, Heston carried a no-hitter into the sixth inning against the San Diego Padres, ultimately allowing only one hit and no runs in 7 1⁄3 innings pitched. The 9–3 victory over the Padres was Heston's 10th win, making him the first Giants rookie to reach 10 wins since Matt Cain in 2006.
Heston is now offering lessons and coaching teams at The Upper Deck Sports Facility. Where he joins his childhood friend Jason Stidham. They both coach the High School teams that showcase during the Fall and Summer seasons.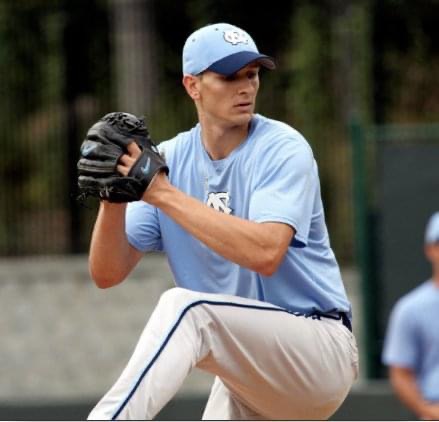 Tim Brechbuehler
Pitching Instructor
Tim grew up in New Jersey and attended Avon Old Farms high school, an athletic powerhouse in Connecticut. As a three sport athlete, Tim had major Division 1 offers in Baseball, Basketball, and Football. All through high school he was regarded as one of the top high-school baseball prospects in the country (Reaching as high as #9 overall by PerfectGame USA) Electing to attend college, Tim attended The University of North Carolina, in Chapel Hill.
Tim signed as a free agent with the Toronto Blue Jays in 2012. He was a highly sought after prospect in the organization before being diagnosed with Type 1 diabetes which led to his release. Although his career was cut short, his experience has given him a unique perspective on the game which he has now brought to coaching.
"My goal is to teach these kids how to be an all around baseball player. This game is full of failure, physical struggles, and mental blocks. I will teach your child how to get the most out of their physical ability, while building up confidence and masterong the mental side."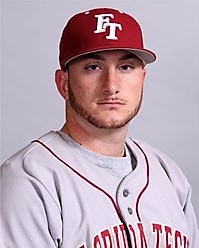 Mike Demma
Hitting, Pitching, & Catching Instructor
Coach Mike Demma grew up in Broward County Florida where he was a standout athlete at both high schools he attended. After posting a .487 batting average coupled with a 0.00 ERA in his senior season at Highlands Christian Academy, he was recruited by the Florida Institute of Technology (Florida Tech) in the Fall of 2006.
After proving himself during his freshman season at Florida Tech, Mike was rewarded with a starting role at first base in his sophomore year. That year he played a vital role in the team's first playoff appearance since 1992. During his senior year, Demma batted .370 with 11 home runs, 18 doubles, and 51 RBIs, boosting his team to yet another playoff berth in 2010. That same year was awarded as 1st team all SSC and was also honored as Florida Tech's Male Student Athlete of the year.
Since graduating, Mike has developed an extensive coaching background including one season as an assistant coach at Florida Tech in 2012, and three seasons as an assistant coach at Palm Bay Magnet High School. He has also been conducting private instruction for both softball and baseball for the last 7 years. Coach Demma's expertise includes: Hitting, pitching (baseball only), catching, and all positions in the infield.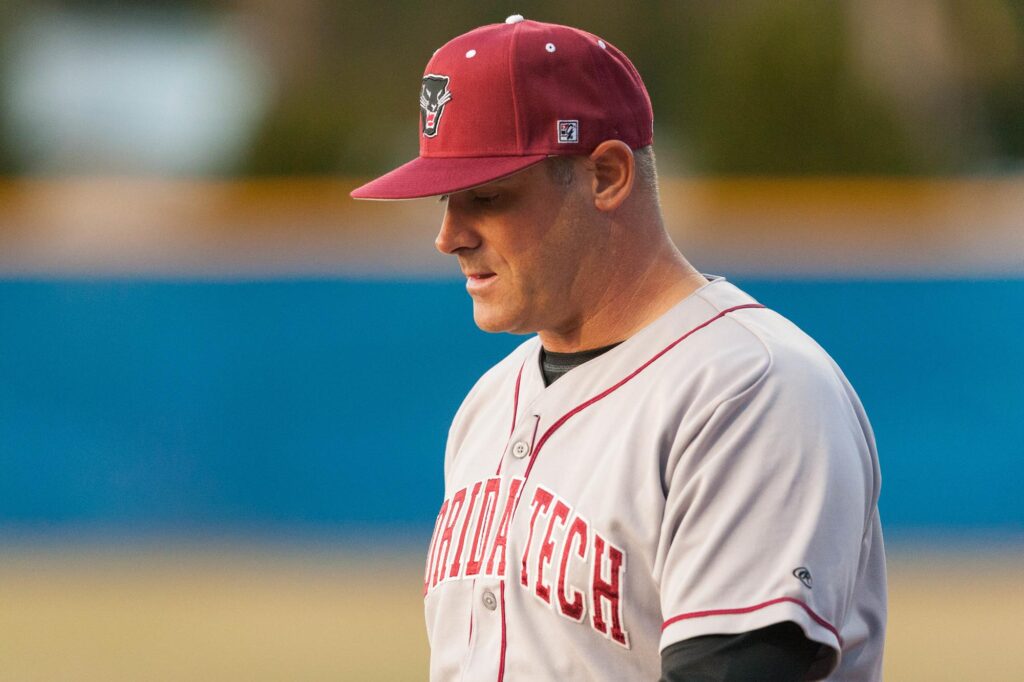 Greg Berkemeier
Hitting, Fielding, & Pitching Instructor
Greg Berkemeier completed his 14th season as the head baseball coach at Florida Tech in 2021 after serving as an assistant from 2002-07.
Like his first eight seasons at the helm, Berkemeier led the Panthers to yet another winning record, finishing 29-21 in 2016. His club ranked in the the Sunshine State Conference in both stolen bases (116) and fielding percentage (.971), while also rounding out the year among the Top-20 in all of NCAA Division II in four pitching categories.
One year earlier, in 2015, he guided the Panthers to a school-record 17-0 start. Overall, his club posted a 38-13 record and topped the SSC in batting, earned run average and fielding percentage. Florida Tech advanced to the South Region Championship after knocking off No. 4 West Alabama and 15th-ranked Lynn in consecutive contests before ultimately finishing No. 10 in Collegiate Baseball Newspaper's final poll.
In his first year at the helm, he led Tech to its first postseason appearance in 16 years in 2008 as the Panthers finished the year with a 35-20-1 scorecard and 13-11 mark in the Sunshine State Conference, advancing to the South Regional in Tampa after a thrilling 2-1 series win over Lynn University to cap off the regular season.
In addition to stellar offensive play, Florida Tech's defensive fielding percentage ranked in the top 30 nationally from 2004-06 during Berkemeier's tenure, finishing as high as ninth. He has coached four All-Americans and numerous All-South Region and All-Sunshine State Conference team members, including 2015 SSC Pitcher of the Year Scotty Ward. Two players from Berkemeier's first recruiting class were drafted by the Toronto Blue Jays. Outfielder Jon Baksh was a 7th round pick in 2006 and shortstop Steve Condotta was a 12th round pick in 2007. His latest draft pick in 2015, Austin Allen, became the program's highest selection after being taken by the San Diego Padres in the fourth round (No. 117).
In 2017, Berkemeier reached the 300-win milestone and finished with a 30-20 record, one game away from making the NCAA Tournament. The pitching staff was ranked second in the SSC, finishing with a 4.14 ERA holding their opponents to a .274 batting average. On the field, Florida Tech was ranked first in the SSC in fielding percentage and double plays turned.
Berkemeier led the Panthers to another winning season in 2019. The team finished with a 29-18 record and with an 18-6 home record. The Panthers took a series away from the 2019 National Champions, Tampa, which has not been done since the 2012 season.
In 2021, Berkemeier had more team success finishing the abbreviated year with an overall record of 17-10 and a conference record of 15-9. Florida Tech finished the year on a eight game winning streak to climb up the conference standings to second place.
Berkemeier has also been involved with facility improvement at Florida Tech, including a new hitting facility, dugout expansion and the addition of lights at Andy Seminick-Les Hall Field.
Before joining Florida Tech, Berkemeier was the assistant baseball coach at Wright State University in Dayton, Ohio, for the 2001 season. At Wright State he directed the summer and winter baseball camps, assisted with strength and conditioning programs and organized team study tables which lead the team to raise its overall grade point average.
In his college days, Berkemeier spent four years as an undergraduate and graduate assistant coach at Bowling Green State University. While at BGSU, he was the assistant hitting coach and first base coach. Bowling Green players lead the nation with a .362 batting average in 2001 and he recorded three Mid-America Conference Championships. In addition, Berkemeier coordinated the defensive placement for all the games and developed new outfield drills that led to an overall increase in fielding percentage each year. Bowling Green State was selected to the NCAA Regional Series in 1998 and 1999.
Berkemeier graduated from BGSU with a Bachelor of Education in sports management in 1999 and a Master of Education in the same area of study in 2001. He resides in Melbourne with his wife Nicole, daughters Ashley and Kaitlyn, and son Brooks.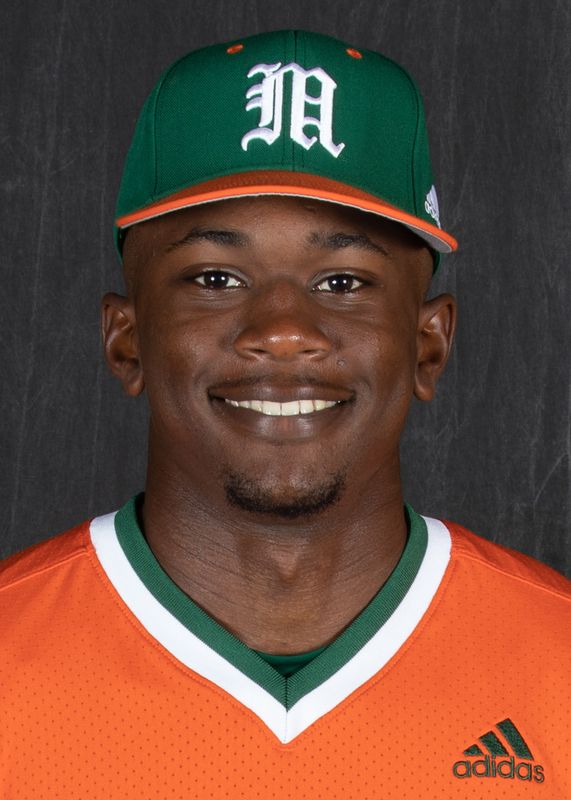 Tony Jenkins Jr
Hitting, Baserunning, & Outfield Instructor
High School/Prep: Starred at Holy Trinity Episcopal Academy…Stole 44 bases to break county record as junior in 2016…Batted .500 with four home runs junior year…Played club baseball with Evoshield Canes.
True Freshman (2018): Saw action in 35 games with 25 starts in first season…Batted .218 with three doubles, one triple, two home runs and 12 RBI…Scored 19 runs and drew 21 walks…Totaled four steals…Finished with four multi-hit games and three multi-RBI games…Made career debut on Opening Day against Rutgers (Feb. 16), drawing two walks…Connected on first hit of career and drew two more walks in Game 2 vs. Scarlet Knights
Sophomore (2019): Appeared in 47 games, making 26 starts in centerfield…Batted .268 with 28 runs scored, four doubles, a triple and 12 RBI…Stole nine bases in 11 attempts…Posted six multi-hit games and one multi-RBI performance…Had a hit and two stolen bases in Opening Night win over Rutgers (Feb. 15)…Went 3-for-4 with a stolen base and two runs scored in win over FAU (May 13)…Had a hit and scored a run in ACC tournament vs. Virginia (May 23)…Singled in NCAA tournament debut vs. Southern (June 1)…Had a hit in NCAA tournament game vs. Central Michigan (June 2).
*Junior (2020): Started all 16 games in centerfield in shortened 2020 college baseball season…Batted .300 (15-for-50) with a double, a home run and three stolen bases…Scored 11 runs and drove in five RBI…Had four multi-hit games and one multi-RBI performance…Opened season on four-game hitting streak…Went 2-for-3 with a double, a stolen base and two runs scored in win over Rutgers (Feb. 16)…Homered and tied a career-high with four RBI in win over Kent State (Feb. 19)…Had a hit and a run scored in series finale vs. No. 2 Florida
*Junior (2021): Appeared in 39 games and made 25 starts as an outfielder… Had four multi-hit games and three multi-RBI performances…Drove in a run in season opener at preseason No. 1 Florida (Feb 19)…Went 3-for-6 with 3 RBI in win at Florida (Feb. 20)…Scored a run and made diving catch to clinch victory at Florida (Feb. 21