THE UPPER DECK FACILITY
AND WHAT IT OFFERS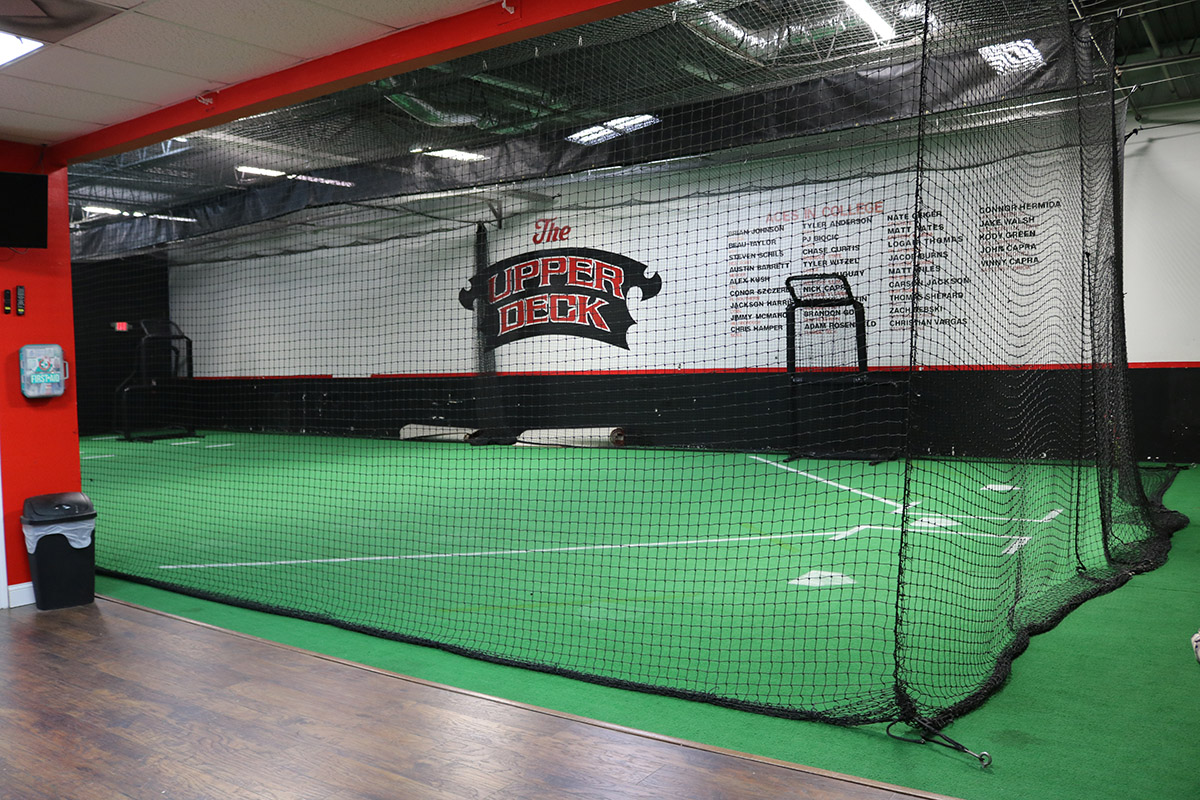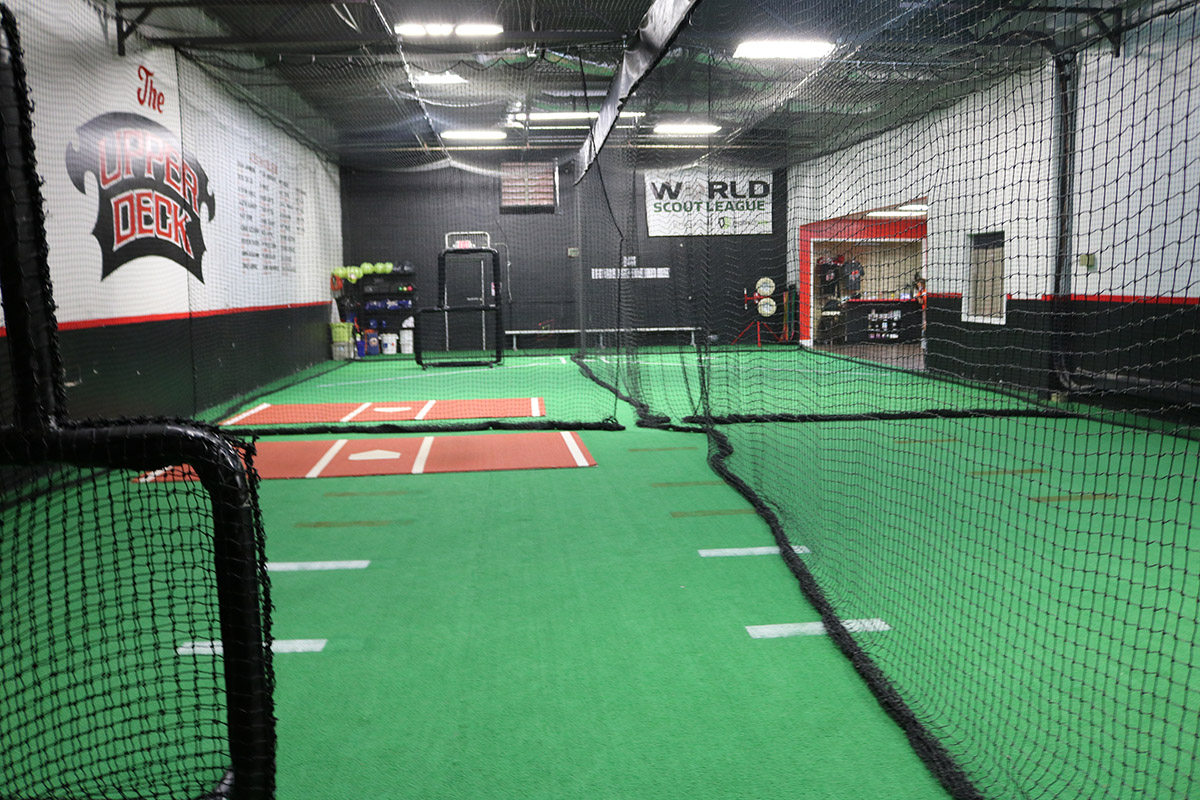 Our Facilities – (3,162 sq. ft.) The Upper Deck is perfectly designed for any baseball & softball team or any individual looking to better their skills. We have many resources that our clients can take advantage of including; pitching machines, curveball machine (baseball & softball), pitching mounds (all dimensions), performance gym (Speed & Strength), and professional/collegiate instruction.
_____________________________________________________________________________________
Practice Room #105 – (3,162 sq. ft.) This is our team training area. Perfectly designed for any baseball or softball team to run super-efficient practice. Our cages can be setup in multiple different ways. With all the nets pulled back it can become an open rectangle with the dimensions of 3o ft. wide by 70 ft. in length and 14 ft. high. The nets can also divide the cage into 4 separate cages with dimensions of 15 ft. wide by 35 ft. long. Lastly the cages can be divided into two long tunnels with dimensions of 15 ft. wide by 70 ft. in length.
Also, our training area is equipped with many baseball & softball training aids. Such as speed & agility ladders, hurdles, and cones. Weighted balls to increase hand strength through contact. Tennis balls for multiple purposes. Both regular sized and golf ball sized wiffle balls including broom stick handle bats for hand-eye coordination. Another included feature is our state of the art duel wheeled pitching machine that can be converted to baseball or softball. This machine can throw fastballs, curveballs, sliders, and rise balls.
Lastly, this area is A/C climate controlled with a parent viewing area with a 32-inch flat screen TV.